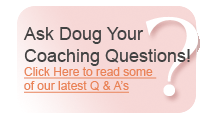 Dr. Doug Sawin
Dr. Sawin (pronounced "Saw-win") uses a cross section of methods, pulling from his dual Ph.D.s in Personal Guidance and Human Development and his experience of university structures and corporate cultures, to transform people's lives and business enterprises.
Dr. Sawin supports people on a one to one basis. He also works with small groups or with hundreds of people at a time via public and private speaking engagements. The core of the message and purpose behind LSTI is about guiding each person through discovering his or her inherent self. In any setting, Dr. Sawin's work and the powerful results his clients experience are nothing less than extraordinary.
Experience:
Guide-Trainer-Coach, Life Skills Training Institute, Ladera Ranch, CA, 2002-present.
Personal Guide, The Wellness Network, Laguna Beach, CA, 1999-2002.
Psychotherapist and Director, The Healing Center, Laguna Beach, CA 1988-1999
Visiting Professor, University of California, Irvine, 1986-1988
Assistant Professor, University of Texas at Austin, 1975-1983
Visiting Professor, University of Minnesota, Minneapolis, MN, 1979-1980
Research Fellow, The Fels Research Institute for Human Development, Yellow Springs, OH, 1973-1975
Education and Training:
Postdoctoral training in Coaching methods and ethics, MentorCoach, 2002.
Postdoctoral Ph.D. training in Personal Guidance, University of Texas, Austin, 1982-85.
Ph. D. (1974), Human Development, University of Minnesota,1969-1973. (NIH Fellow)
B. S. (1969), Psychology, University of Wisconsin, 1966-69. (with Honors)
Awards and Honors:
Teaching Excellence Award, l983, PSI CHI, The National Honor Society in Psychology.
National Institutes of Health Pre-doctoral Research Fellowship,1969-1973.
Distinguished Scholastic Record, University of Wisconsin, l969.
NSF Undergraduate Research Fellowship in Psychology, l969.
Professional Affiliations:
International Coaching Federation
National Speakers Association
American Psychological Association
Psychologists Helping Psychologists